Italy
Reviride is an eco-project by the Italian company Hesalis, which decontaminates soil contaminated with industrial hemp and invites people to a healthier life. The goal is to turn Italy green again and stop rising cancer rates.
In the footsteps of the Dutch industrial hemp pioneer HempFlax, an Italian company is making great strides in using the amazingly versatile hemp plant to revive not only the soil but also the economy of a polluted and troubled region. Despite setbacks by the police and a harvest that shatters the combine harvester, the project is showing initial successes.
In 2013, Hesalis, an Italian company based in Terni, an industrial city in the heart of Italy, launched an environmental initiative called Reviride to remove heavy metals and chemical toxins from Ternis contaminated soil using industrial hemp. The project was so successful that six other Italian municipalities want to repeat it.
"The steel and chemical industries have released toxins into the soil of central Italy in the last century ," explains Emilio Petrucci, managing director of Hesalis. "It had catastrophic effects for the country and the people. Every third person in Terni has cancer. "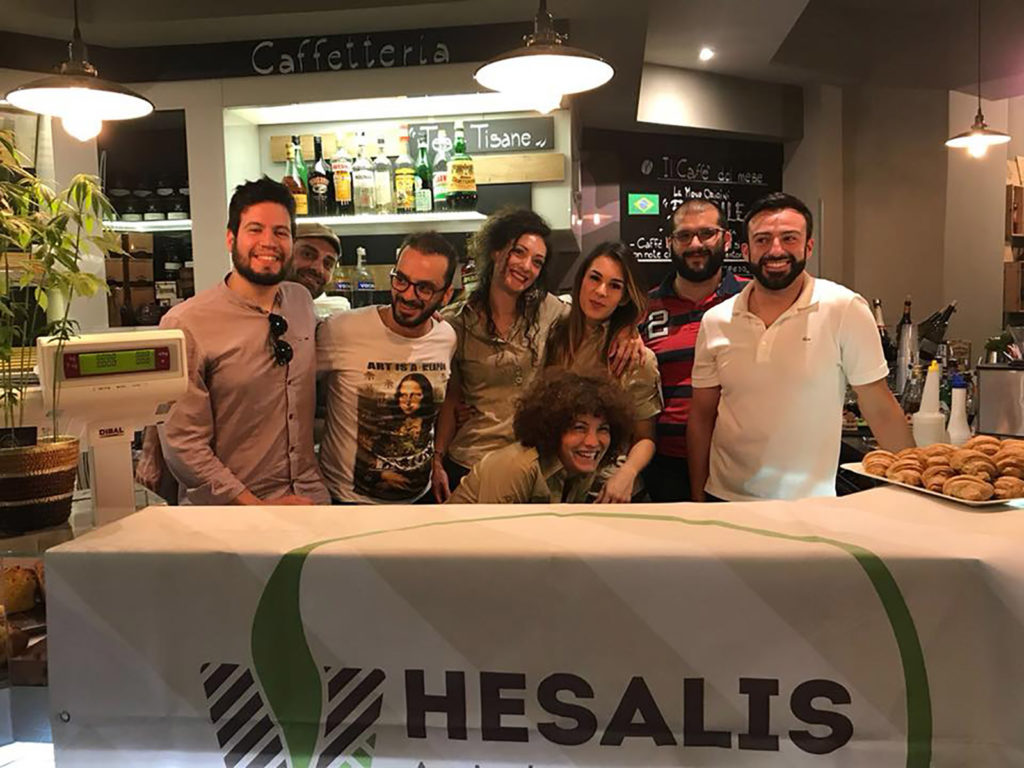 The short-term goal of Reviride – in Latin for "turn green again" – is to use the phytoremediation properties of the cannabis plant to revitalize the polluted soil Ternis.
Phytoremediation is the process by which the plant absorbs toxins through its roots and converts them into non-toxic substances. This procedure was used to reduce the pollution caused by the 1986 Chernobyl disaster in Ukraine .
The long-term goal of Reviride is to improve the health of the people of Terni by creating conditions for an environmentally friendly and sustainable hemp industry. Hesalis not only planted two hectares of industrial hemp to remove toxins from the soil, but also provided seed to 254 families in 2017. By 2018, another 2,000 families will be seeded to promote a hemp-based urban regeneration program.
Oude Pekela, the Dutch village where HempFlax is based, is currently undergoing a similar phase of hemp revival. The hemp design factory is the latest addition to the HempFlax site and an exciting collaboration between our sister company, local entrepreneurs, students from the nearby University of Groningen and the entire community of Pekela. Both projects aim to bring together local know-how and the latest hemp technology to bring new life to the surrounding region and its inhabitants.
How strong is Terni polluted?
Terni can look back on a unique industrial heritage dating back to the 19th century, when the city played a key role in the Second Industrial Revolution . It was bombed more than 100 times during World War II, and 80 percent of the city was reduced to rubble.
After the war, the city was rebuilt as an industrial linchpin for the steel, chemical and oil industries to manufacture weapons, machinery, textiles, electrochemicals and plastics. It was called "The Steel City" and " The Italian Manchester ".
"Terni is located in central Italy, at the foot of a valley and surrounded by mountains, which means that there is no air circulation and toxins are trapped here," explains Petrucci, who was born in Colombia but has been living in Terni since 2005. "When my family settled here, I quickly realized how many people around me are developing health problems like leukemia, asthma, and lupus."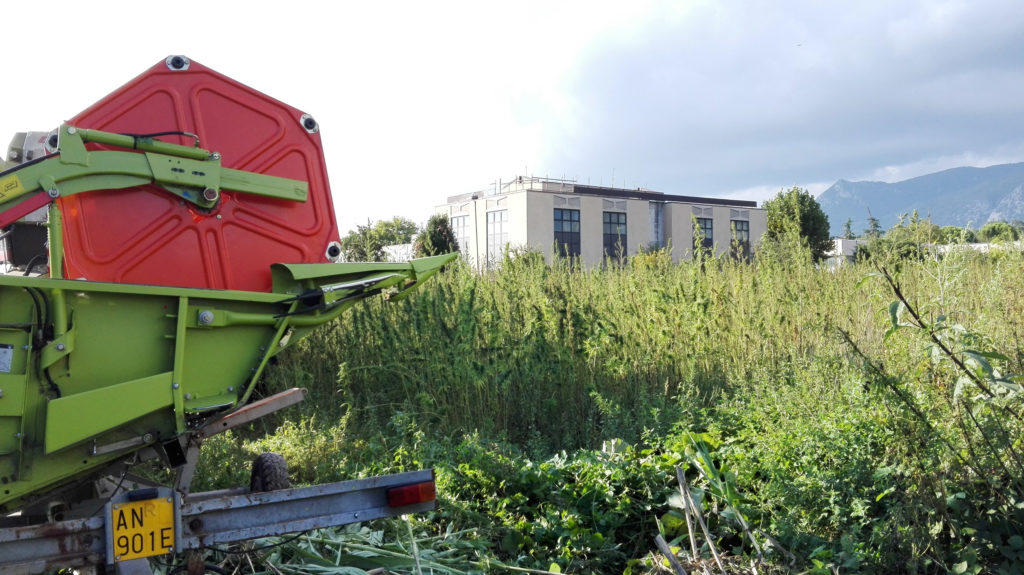 The problem of industrial pollution in Italy is not limited to Terni, as many Italian cities and regions have been identified as Nationally Prioritized Contaminated Sites (NPKS). The 2014 SENTIERE project , which complements an epidemiological study by the Italian Minister of Health in 2010, found in 17 NPCPs, including Terni, links between environmental pollutants and "cancer incidence, mortality rates and hospital layoffs".
The report states:
"The health effects on the various NPCs need to be carefully considered and used as a starting point for further analytical studies that can confirm and explain causal relationships with specific environmental exposures. However, the observations can already be considered as a basis for mandatory primary prevention measures. "
The province of Papigno was classified as the most polluted area in Terni.
The thriving Reviride project
"The key point for me was when my cousin died of liver cancer," says Petrucci. "That's when I decided to get involved in the environmental sector. When I saw that other projects using hemp were successful, I knew that it was the ideal solution for Terni. The beauty of hemp is that it can be integrated into today's industry, making it sustainable and environmentally friendly. "
The project began as a private group with Petrucci, food technician Claudio Natalini, biologist Luca Schinoppi and farmer Riccardo Claudiani. First, they focused on food and invited people to Claudiani's farm to teach them how to grow vegetables and make organic recipes.
Shortly thereafter, they also began to include hemp in their recipes , "but at that time we did not yet know that the hemp market in Italy was about to explode".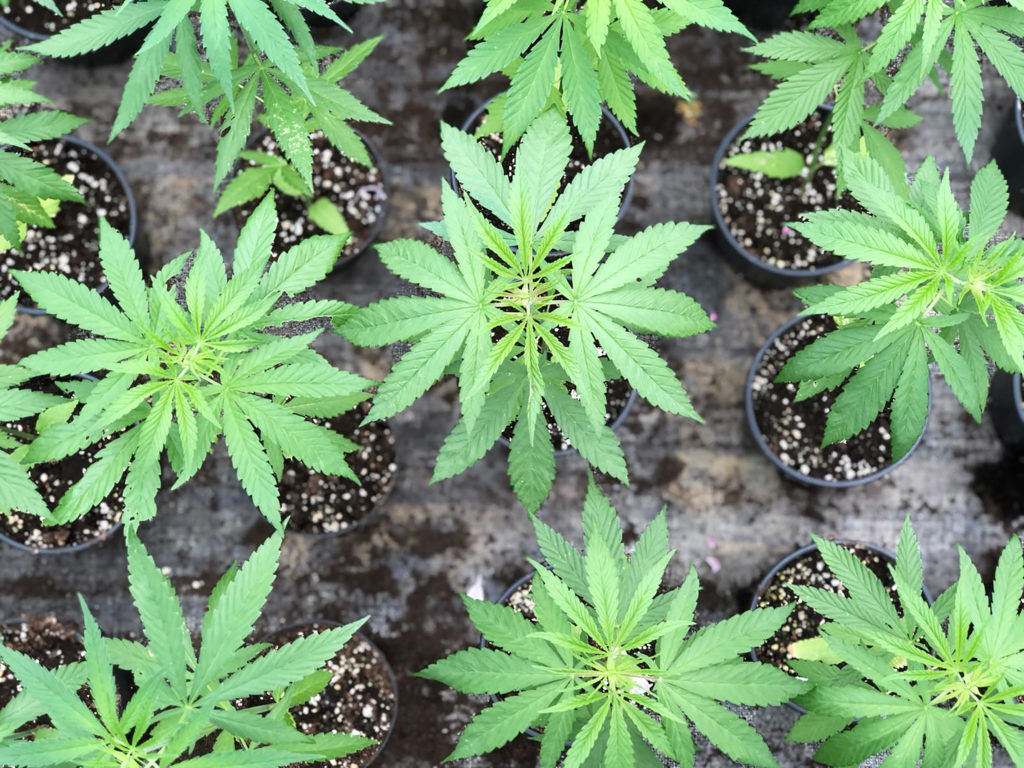 In 2013, they planted the first cannabis strain, but it took them five years to succeed. "The first year was catastrophic," explains Petrucci. "We started with Futura 75, which is wonderful seed in France because it has adapted to the environment there. In Italy, however, the conditions are completely different and the results were terrible. "
In 2014, the harvest was not much better. The harvest was so harsh that it "destroyed the machines". In 2016, the police appeared and closed the plantation. In 2017, the first successful harvest took place. It was also the year the company was honored with a start-up accelerator program called the ERG Regeneration Challenge, and was given the tools to expand its project.
Great hemp, big challenges, big goals
HempFlax has succeeded in expanding from just 140 hectares of industrial hemp in 1994 to 2,500 hectares in 2017, with the aim of expanding the acreage by another 1,000 hectares by 2020.
So far, Hesalis has planted two hectares of industrial hemp in various areas of the city. Now that they have the tools and permission to expand, so too will their goals expand accordingly.
"The hardest part is to reach the polluted areas where cultivation is forbidden but most needed. We want to set up an R & D Agricultural Technology Center in the heart of Italy because there is currently no hemp association, seed production or anything like that. "
Petrucci is also aware of Terni's socio-economic problems. "Here's the bottom line for every young man to get a job with one of the big multinational companies because it's a sure paycheck for the rest of his life – but what kind of life is that?"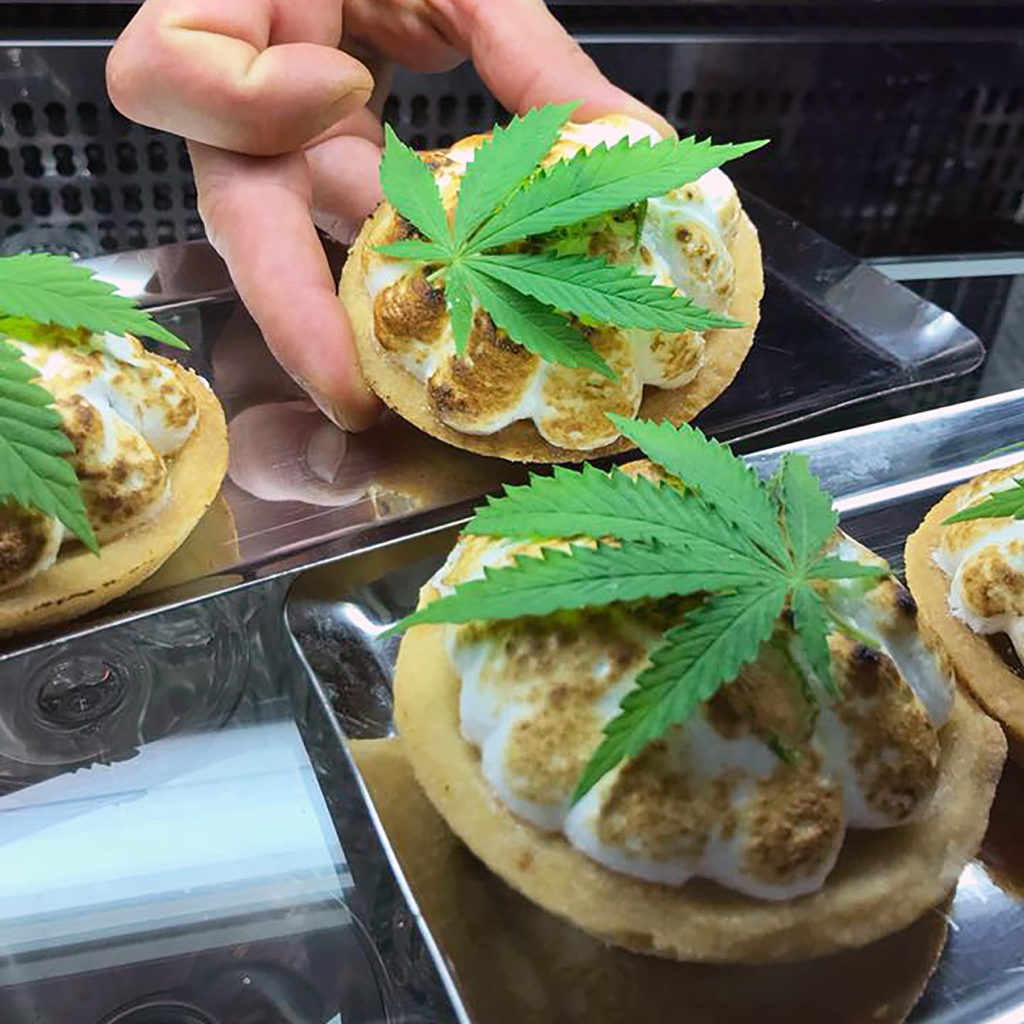 "We have heavy industry here, high unemployment rates and many sick people in Terni, and these problems will not disappear unless we bring about change. A center for agricultural technology will not only help to promote environmental awareness, but also attract young talents back to the Italian heartland. "
Hesalis divides its hemp into food and objects. The food plants are organic and the crops are used for edible products like oil and flour. The plants harvested on polluted land are used for biomass products such as bricks and paper.
Industrial hemp not only removes toxins from the soil – one hectare of industrial hemp can extract up to 18 kilograms of iron and lead – it revitalizes the growing area, which can thus be used again for the cultivation of other industrial plants. "The potential for biomass products is unlimited. In the future, we could supply toilet paper for all of Italy, or enough brick to build 500 houses. "
Of all the challenges Hesalis faced, the hardest to find was a variety that would adapt to the climate and soil conditions in Terni. EU regulations require that only European Seed Catalog certified hemp seeds with a THC or tetrahydrocannabinol content of less than 0.2 percent may be used in Europe, forcing all European farmers to use seeds from the same central seed bank.
"The problem is that a cannabis seed that has developed so that it grows great in Hungary can not grow well in Italy because it is not adapted to our terrain and our sun. To really tackle the environmental problems of Italy and promote a healthy hemp-based lifestyle, we need a plant that's Italian. "
The problem is further compounded by a law of 2017 allowing the cultivation and sale of plants with a THC content of less than 0.6 percent , a situation that exists only in Italy . To develop a variety that is ideal for Italian growing conditions is another goal of Petrucci.
Hesalis has launched a fundraising campaign with a target of one million euros to raise the necessary funds for the expansion of the project across Terni. Hesalis also works with partners in Tuscany, Emilia Romagna, Lazio, Veneto, Puglia and Sicily, who want to expand the project in their respective regions.
"The project is designed to be replicated everywhere, and by replanting these forgotten brownfields, both create jobs and generate revenue, as well as improve health. We do not want to give anyone a tuna, we want to teach them to fish, "says Petrucci.
Both Sensi Seeds and HempFlax wish Hesalis every success in this ambitious and ambitious project! Of course, we will continue to inform our readers about new developments. Do you know other hemp projects that deserve some attention in this blog? Let us know in the comments!
SOURCE AND FULL ARTICLE:  https://sensiseeds.com/de/blog/das-reviride-hanf-projekt-koennte-italiens-industrielles-kernland-vor-verschmutzung-bewahren/
IMAGES:  Sensi Seeds