FARMERS FRIDAY | NICK VOASE: THE EAST YORKSHIRE HEMP COMPANY
RELEASED IN AUGUST 2018, and EYH are still at the top of their game. A first class insight into the largest Hemp Cultivator and Hemp Farm in the UK
---
Countryfile: Cannabis farm leaves presenter Steve Brown STUNNED
COUNTRYFILE presenter Steve Brown was left gobsmacked during tonight's episode of the Sunday evening BBC One show.
By RORY O'CONNOR PUBLISHED: 19:56, Sun, Aug 5, 2018
Countryfile reveals UK farmers grow cannabis in Britain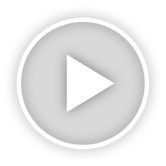 This episode of Countryfile saw presenter Steve visit a farm in Baswick which is growing a "rather unusual crop".
Steve was taken to a field, consisting of 470 acres of hemp.
The host said: "It could be the next wonder crop.
"From hemp clothing to hemp plastics and even hemp fuel. You name it and this plant can be used for it."PROMOTED STORY
He then met Nick Voase, a farmer who used to grow potatoes before filling his fields with hemp.
Good grief, they're growing pot on #Countryfile Whatever next!

Countryfile viewer
Steve chuckled to viewers at home: "And if you're thinking what I'm thinking, you'll be wondering if this is even legal!"
He addressed Nick, saying: "Now, there certainly seems to be a smell in the air and these plants are particularly recognisable. It looks like cannabis!"
Nick replied: "Well, it is cannabis. But it's low THC cannabis. THC is the psychoactive part in cannabis.
"So we're growing low THC that we call industrial hemp."
As the camera panned to images of the field full of hemp, Steve teased viewers once more.
Countryfile: Cannabis farm leaves presenter Steve Brown STUNNED (Image: BBC)
He laughed: "So while it might look just like marijuana, industrial hemp is too low in the active ingredients that… how shall I put this?
"Have mind-betiding side-effects. But it does have a long list of uses."
Steve was then shown around the 470 acres and taught how to grow and process the plant.
He also learned about the "thousands of uses of hemp" before meeting up with Alex Sparrow, who showed Steve how hemp can be used to build houses.
Viewers instantly took to social media during the hemp sequence.
Countryfile: Cannabis farm leaves presenter Steve Brown stunned (Image: BBC)
One fan of the show tweeted: "Good grief, they're growing pot on #Countryfile Whatever next!"
"#Countryfile is that cannabis?" quizzed another.
A third teased: "If you're going to be smoking one of those bales of hemp this week, you probably won't give a s**t what the weather is doing this week…(cue weather forecaster wearing check shirt, sleeves rolled up ready for harvesting cannabis) #countryfile."
Another laughed: "Shouldn't this item about hemp be on a different hash tag? #countryfile."
Countryfile: Industrial hemp farm in Baswick (Image: BBC)
Behind the scenes of Countryfile
Other viewers were left amazed to find out the other uses of the plant.
One fan tweeted: "Houses made of hemp! Amazing. #renewable #Countryfile."
"Love #countryfile, hemp is a wonder plant!" posted another.
A third added: "Wow!! A whole house made out of Hemp!! #Countryfile."
For the full article and thanks please click the following link
---